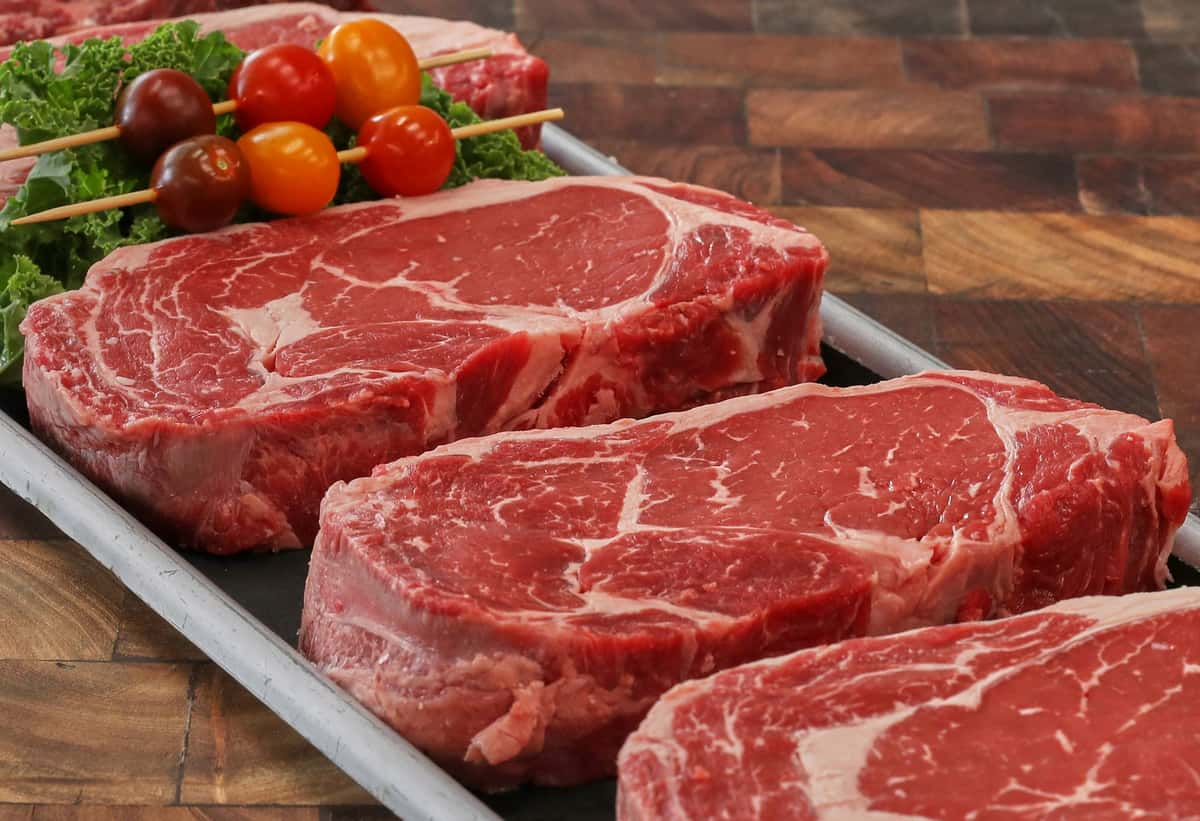 The Butcher
And A Baker
We all EAT
And it would be a sad waste of opportunity to eat badly..
Commitment to Quality
We are committed to quality in everything that we do. We make everything in our shop from scratch using the best quality ingredients that are locally & ethically sourced. From sausage to tuna salad, our commitment shows through in everything we do.
Food + Community
Food has a special ability to bring people together. We love this about what we do and want to help you in every way we can to make these gatherings come to their full potential. Whether it be just some advice on the best way to prepare a steak, marinade, or side dish or putting together a fully catered event, we are here for all of our community and neighbors.
Hometown Flavor
We are constantly on the lookout for the best local products. We want to highlight those in and around Cherokee County that are making great food and interesting flavors. We are committed to bringing you the best, freshest flavors that make you feel at home.
Visit Us
Lakewood Plaza
1025 Rose Creek Drive
St 140
Woodstock, GA 30189

Hours
Sunday - Thursday:
11:00 am - 7:00 pm
Friday - Saturday:
10:00 am - 8:00 pm
Share Your Experience
Leave a Review
"The Butcher and a Baker has the best meat and desserts around. My favorite is starting the most amazing Buffalo dip, then a filet, load potato, and asparagus for dinner. We usually get a Block Pack of meat when we go. I highly recommend The Butcher and a Baker!!"
"This dip is vantaskic. Lot s of chicken and cheese. Spiced just right. Everyone needs to tey this dip!"
"This salad is delicious and so addictive. We get it frequently to along with the main meat dishes we purchase from The Butcher and a Baker. So yummy!"
"The Butcher and a Baker has the best meat and desserts around. My favorite is starting the most amazing Buffalo dip, then a filet, load potato, and asparagus for dinner. We usually get a Block Pack of meat when we go. I highly recommend The Butcher and a Baker!!"
"This dip is vantaskic. Lot s of chicken and cheese. Spiced just right. Everyone needs to tey this dip!"
"This salad is delicious and so addictive. We get it frequently to along with the main meat dishes we purchase from The Butcher and a Baker. So yummy!"
"The Butcher and a Baker has the best meat and desserts around. My favorite is starting the most amazing Buffalo dip, then a filet, load potato, and asparagus for dinner. We usually get a Block Pack of meat when we go. I highly recommend The Butcher and a Baker!!"